TOP 4
"the Inter experience requires black and blue stripes..."

P.U.P.I.
Javier_Zanetti
Number10
Wesley_Sneijder
El Cuchu
Esteban_Cambiasso
Foundation
Giacinto_Facchetti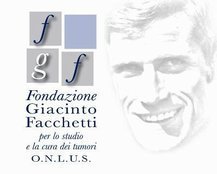 ---
CONTATTI

Roberto Dondi
Word processing, html programming and the ropes
Subscribe DMLR
free registration to get the newsletter via email

---
TOP4 Magazine
more sport issues

INTER (.it)

Brazil

Tour

Archive


INTER_POWER!
("We Are 100+2 Years Old")
JUST INTERNAZIONALE FC
At 20:30 on March 9th 1908, a bunch of football fans had gathered in a Milan restaurant. Three hours later Internazionale Football Club was born.
1968 I was almost nine years old and already wearing two Inter jerseys... both home made since Mom produced my first black and blue jersey. And soon a second one, better than the other, white circled by a wide black and blue band, but this time with the right blue on it.
Autumn 2009, I enter a sport goods shop to buy the Inter away jersey, white-coloured with wide black and blue band. Made in Morocco, as reported on the label produced for Nike: yes, I'm the only and one fan collecting all these shirts because they are looking like the jersey I had got in my childhood... It's the kind I have got five years ago when Inter did conquer her 14th Italian championship title.
Now we are wearing the 17th scudetto!
---
WELCOME TO PLANET INTER!


SET1 PLUG INTO INTER
Where are we starting from? From a dozen matches, and eleven champions, that have been changing my feeling on Inter during almost 45 years. Thank you, players, you really made my day!
Celtic vs. Inter 2:1, I don't remember that day in 1967 [TV]. I'm sure the first match I have seen in my childhood was coming from a lunar TV broadcast made of all-the-shades-of-grey. The Grande Inter was at the end of an all-winning cycle, so that one goal was not enough for Inter. With Sandro Mazzola wearing my favourite number (8). And without Luis Suarez as playmaker.
Torino vs. Inter 2:1, 1 December 1968 [Live]. The first time I did attend a live match of Inter was in my birthplace city. That's fine to remember the true colors of the jersey and the first player coming out of the subway, the captain!? Giacinto Facchetti...
Inter vs. Vicenza 0:0, 4 May1975 [Live]. Welcome to the S. Siro stadium! That was the first presence in Milan for me. The wind and the sun were on the air of a good day alongside Dad and a friend. This is not the legendary Inter of the 60s but always a solid team. I was building my knowledge on the laws of football game: why someone said the perfect match has to end up without goals? (Maybe Lido Vieri as the goalkeeper...).
Inter vs. Napoli 2:0, 5 November 1978 [Live]. Going to Milan with friends only was a brand new adventure, better if you come back home after a winning match... just like that! The players are running like athlets, the Dutch school had impressed the world for years and left his heritage to Italian calcio. After 80 minutes of admirable resistance, Lele Oriali opened the opponent defence with a spectacular long range effort... then it came a penalty!
Inter vs. Roma 2:2, 27 April 1980 [Live]. Every fan wants to remember at least a match in order to say: "That day I was there!" My main match to remember wasn't probably but surely the one hold in Milan, when Inter got the final point to win the 12th Italian scudetto. Two times the Inter second lines snuffed out the danger: Lele Oriali was not unusual to turn the ball in, but the ultimate scorer was Roberto Mozzini, the centre-back!
Inter vs. Crvena Zvezda 1:1, 4 March 1981 [Live]. That night I was making debut in Coppa dei Campioni, the Europe's premier club competition Inter have not won since 1965... Domenico Caso scores from the right side of the attack. Cold night, and me in the crowd.
Inter vs. Vicenza 1:0, 27 August 1995 [Live]. That happened in a sunny day. And the match was the very first time of Javier Zanetti as player in Italy. Period!
Inter vs. Roma 2:0, 14 January 1996 [Live]. (Chorus) Branca... Branca... Branca, leon... leon... leon! Luckily just the same striker acting as today Inter manager.
Inter vs. Verona 3:0, 29 August 1999 [Live]. Bobo Vieri scoring three times on his debut before the home support. Warm day, and me in the crowd.
Inter vs. Rosenborg 3:0, 30 October 2002 [Live]. Fine, this is my sole presence at the Champions League in its modern edition. Player of the match? Emre Belozoglu, in my opinion.
Modena vs. Inter 1:1, 25 January 2004 [Live]. Alvaro Recoba playing good while it's snowing over my shoulder... Probably that playing system (3-4-3) was not in Inter intimacy!
Inter vs. Udinese 3:1, 17 October 2004 [Live]. I was in there again, even though the box office had been out of work until 10 minutes before the kick-off. Here I have obviously to remember the most filmed coast to coast of Adriano scoring his second in a row... Goal was welcomed with a roar!
THE REFEREE BLOWS FOR HALF TIME.
PS. The live memory lineup would be as follows: L.Vieri - Oriali Facchetti - Zanetti Mozzini Emre - Caso Mazzola Adriano Recoba C.Vieri. (Not bad!) Further looking for another great midfielder?
THE SECOND HALF BEGINS.
Another dozen pills of memory I'd like to write --as seen or heard by different media but always in direct time.
Borussia M. vs. Inter 0:0 [1971, ?]. An absolute performance of Ivano Bordon saving the goal all the time. The kid saying "I will be a great goalkeeper!" So it came the time of an all black kit and the gloves.
Inter vs. Bayern 1:3 [1988, live and sic!]. The long impression to be in an empty place, all people shut up after the third breakthrough for the visitors. We were not bursting with joy.
Inter vs. Roma 3:1 [1997, radio] With Yuri Djorkaeff scoring on the air.
Inter vs. Real Madrid 3:1 [1998, tv]. A rare match with Roby Baggio conceding a double --just on my birthday!
Lazio vs. Inter 0:3 [1998, tv]. At Parc des Princes, Paris. Inter were in control all the match. An European title for the new era. Some names at random? Javier Zanetti blasting a powerful shot. Then Ivan Zamorano as striker, Aaron Winter as midfielder, Taribo West as defender and Gianluca Pagliuca as captain-goalkeeper.
Manchester Utd. vs. Inter 2:0 [1999, tv]. Stung by that defeat with Diego Simeone superbly heading the ball to goal (canceled).
Valencia vs. Inter 1:5 [2004, radio]. A team embodying such a leader as Sebastian Veron.
Inter vs. Sampdoria 3:2, [2005, radio]. 6 minutes that changed the day of a car driver listening to the radio about a turnover from 0:2 to 3:2. That's the way the football mistery goes on... first emotions with coach Mancini.
The 17-win series [2006/07, radio]. The most durable series of winning matches in a row. This is when I began thinking the radio is the best of all media for me. To be continued...
Parma vs. Inter 0:2 [2008, radio]. Finally the children are both sleeping. Turn on the radio to know something else on the default. One, two, three seconds and Zlatan Ibrahimovic´ scores... Turn it off! Waiting for the car sounds outside in the streets. Game is over.
Roma vs. Inter 0:4 [2008, radio]. What goal out of four did I prefer? The third provided by Dejan Stankovic´, a.k.a. the Dragon!
Dynamo Kiyv vs. Inter 1:2 [2009, tv]. The Nerazzurri are going out in advance or they are going to the Champions League final? Ask Wesley Sneijder because only a wizard knows it!
Inter vs. Milan 2:0, [2010, radio]. Inter have been playing the perfect derby on January 24. It's present not history. But it's already legend because Inter finished the match with nine against eleven players --and we like to think they would have won even with seven only! There's so a little space to repeat the lineup here: Julio Cesar / Maicon, Lucio, Samuel, Santon / Zanetti, Cambiasso, Muntari (Cordoba) / Sneijder / Pandev (Motta) , Milito (Balotelli). Standing ovation, please.

---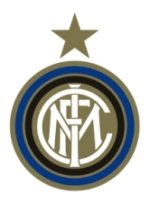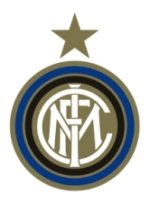 SET2 BLACK AND BLUE LEGENDS.
PRESIDENT. Since February 18th, 1995, with an initial spending of 70 billion ITL, Massimo Moratti has been patronizing the Internazionale Milano FC, that already his father Angelo owned in the 1955-68 period. The family man.
PALMARÈS. 17 Italian Championships, 5 Italian Cups, 4 Italian Supercups, 2 European Champions Cups, 3 UEFA Cups, 2 Intercontinental Cups. And the history in the new millennium has just begun...
MOU. Dos Santos Mourinho José Mario (26-1-1963). As coach of Inter, he has won an Italian Supercoppa and an Italian Championship just in a year. Called the Special-One from the English press, in Italy Mou's considered a carismatic leader and his team success has been just considered a must for him. His most famous prediction is actually considered a short excerpt from a long sentence on the main competitors: Zero Tituli! A special blog around the Special-One at www.specialuan.com
CAPTAIN. Born in Buenos Aires, Javier Zanetti made his debut as Inter defender in 1995 and since that year he has been playing more than 600 matches with Inter. 2002 he founded the PUPI Foundation, a project JZ in first person has set up, after years of research on the most serious social issues of his birth country, Argentina --PUPI is for 'por un piberio integrado' (www.fundacionpupi.org). He's Inter captain since 1999.
MATRIX23. Often the sole Italian regular player inside an international team, Marco Materazzi and his exploits are representing subject of cult and study not only in the football field. The jersey number 23 has been for years the most wanted from the fan buyers. Well, the man has worn white smoking at very important ceremony on the field... (www.marcomaterazzi.com).
PLAYMAKER. Arrived for free to Inter as player without contract, Esteban Cambiasso has become an Inter legend with a curious nickname behind: el Cuchu, that is coming from a character seen on cartoon in Argentina (www.cuchu.com). Best example of fair play, the field has definitely elected him as hombre del partido.
10. Last but not least. After years of not so appropriate nor appreciated number 10, it's time to consider Wesley Sneijder the righteous one... Little but smart, good foot plus quick brain, he's probably destined to be the offensive midfielder most feared by the opponent players for many years. From the Netherlands the best season's new signing.
SPONSOR. Pirelli is main sponsor since 1995/96, i.e. 9m euro is the actual contribution to get the brand onto Inter team's jersey. But even Sky and Nike are important to reach over 230 million euro as football club turnover. The rest of income is generated by commercial deals with 30 businesses classified as Gold Partner and Official Partner.
FANS. Interisti are supposed to represent 16% of the national football fans (source: Repubblica.it on 08/24/2007). The box-office takings can get up to over 2.5 million euro per match through their presence at 'Giuseppe Meazza' stadium seating about 83,000! To become an official member of Inter FC, interclub.inter.it.
ORGANIZATION. Managerial and technical staff, data on players, seasonal statistics, records and curiosities on the Almanacco del Calcio Italiano (www.almanaccopanini.it).
CAMPUS. InterCampus is a social and operational project active since 1997 on 20 countries around the world, aiming to 10,000 children aged 8 to 14 years.
MARIO AND SCHOOL COMPANY. Inter has moulded young players inside the club football school... Today 240 players are involved in the young teams, managed with a 5 million euro budget and a 100 people staff. One of the most interesting player who completed his training in such a school is Mario Balotelli. Many other young players are going to finish their route to become professionals or would come back home after some years of practical stage at secondary clubs.



THE INTER EXPERIENCE REQUIRES THE BLACK AND BLUE STRIPES!





Best player in 2010. Who's the best player during the current football season?
Here on Inter_Power!

SET3 INTER MERCHANDISE
Now do you really want to be an Inter fan? I would like to suggest these Inter cult objects and products.

Inter famous black and blue kit or 100-year anniversary jersey (euro 70)
at store.inter.it
101 INTER - Dal centenario al 17º scudetto (euro 31)
gorgeous text/photograph album by www.skira.net
The Century book (1500 images on 320 pages)
published by Dmedia Group (www.illibrodelsecolo.it)
Inter 2008/09 team by Subbuteo
series licensed by www.hasbro.com
Official logo watch (euro 100)
by Pisa Watches Production (www.orologiointer.it)
Credit card
promoted by Compass, www.cartacentopercento.it
Fidelity card
info on www.blackandblueadvantages.it
I ♥ Inter
the fan collection by www.hobbyework.it
and... Century Parka (euro 600)
limited edition by www.woolrich.it
(OUTRO) Il calcio è straordinario proprio perché non è mai fatto di sole pedate. Chi ne delira va compreso, non compatito; e va magari invidiato, non deriso. Il calcio è davvero il gioco più bello del mondo per noi che abbiamo giocato, giochiamo e vediamo giocare. Per gli altri non so, ma io non sto affatto scrivendo per loro. (from "Il più bel gioco del mondo" by Gianni Brera, BUR).