TOP 4
"Inter fan because I had known about Mazzola, number 8 of the Grande Inter..."

FCIM
Socially Inter
Donro959
Born Inter
UEFA Leagues
3 Champions, 3 Uefa Cups
Inter 110
Brothers Of The World


---
CONTACT

Via E-mail
Word processing, html programming and the ropes
Author
dmlr.org (sm) online since 1997

---
Inter Magazine
more issues

InterFC (.en)

FCIM (.en)

Inter1908 (.it)

InterFC (.it)

Inter110 (.it)
#BornInter
(Memories 1959--2019)
(Intro) In 1959, when the coach wasn't H.H. yet, Inter had got Angelillo as top player and there was already the magic left-footed Corso, with Guarneri. I was born that year in November and, if we have to establish the official time, around 5-years-old already Inter fan because I had known about Mazzola, number 8 of the Grande Inter and born like me in Turin; where I with my father had been attending the match Torino-Inter in 1968! That is the motive fixed too.
Indeed Sandro Mazzola has scored from two lightning shots in the first European final played with Inter (1964), for people talked about his eager attitude to play football. So his spirit had cheered me up when I was a little boy.
Here I'm going to remember three Inter anniversaries in a row. 2018 means 110 years of the football club life. 2019 are 30 years from the thirteenth Scudetto Inter won after the 1988/89 season. 2020 is just a decade from the unbelievable win-series, aka Triplete. #ForzaInter!

#BrothersOfTheWorld: text messaging the core concept from the founding act of our football club!
#ForgeTheFuture: merchandising is when the fans visit the Inter store at "G. Meazza" stadium
then a FCIM-logo appears even on one's coffee mug, pen, watch, pyjamas, yarmulke...
#FCIM: starting from the acronym for Football Club Internazionale Milano, a wide range of hashtags for Inter in the time of twitter
#HallOfFame (pt.I): meanwhile join my personal dream-team here!. The most wanted starting IX didn't include the squad winning the Triplete because they were playing at that time. NOW SHOULD I SET UP THAT LIST AGAIN? Of course we have to consider some players from the 2006/10 seasons but let me consider that they have won in another century and are not comparable with the legendary teams come before them--the so called Grande Inter in the 1960's, the all-Italian Inter in 1980, the record Inter in 1989.
#Record! 30 years ago Inter mastered the Italian football championship! Four players came on from the young teams reservoir (Zenga, Baresi, Bergomi, Ferri). Other two were new right signings (Berti, Bianchi) while three more had gained great expertise (Fanna, Mandorilini, Malgioglio). Two were leaders of the German national team (Brehme, Matthaeus). One Sardinian as the play-maker (Matteoli). Plus two well-matching forwards (Diaz, Serena) and two ousiders (Morello, Verdelli)--that's all. The trainer was shortened onto Trap...
#HallOfFame (pt.II): the 1990's have been identified by some misunderstanding with several champions. They came in and went out in the twinkling of an eye: Matthias S. (92/93), Roberto C. (95/96), Nwankwo K. (97/98), and Adrian M. (99/00). Who did find better fortune too far from Inter.
#InterYouth: once upon a time the "vivaio", such a "nursery" for the underaged teams, and fortunately it's still there. And the younger Inter made of Under19 pals, formerly known as Primavera team. Here I should say something about the young players who are remembered just as prospects Inter fed up before they went on to other sides. For example: Silvano and Fabrizio as goalkeepers, Roberto, Giorgio, Matteo, and Alessandro as defenders, Odoacre, Fausto, Andrea, and Nicola as midfielders, Arturo and Massimo as forwards. The jornalists are used to label them as players from "Scuola Inter".
#Triplete: most of the black-blue legends of the 2009/10 season have finished they career now. My memory doesn't need a special space to exercise here. If I have liked to write about many players of the past century is because they were going to shade off and riskly escape from the modern football connoisseurs. In any case those great Triplete winners (Italian Championship, Italian Cup, Champions League) have branded the Inter story... FOREVER. If you would like to go over that season, what all their names, how much they have been playing or scoring or doing one by one, it's enough here InterPower2010!
#InterForever: an international review of ex-Inter players reunited under the same 110-old club history, among them a lot of champions now active on the field for social purposes. See them all on Twitter!
@ToldoFrancesco goalkeeper, ITA
@ojuliocesar_12 goalkeeper, BRA
@beppebaresi58 defender, ITA
@javierzanetti defender, ARG
@ivanramiroc defender, COL
@iomatrix23 defender, ITA
@NicoBurdisso_8 defender, ARG
@Chivu_Official defender, ROM
@LMatthaeus10 midfielder, GER
@youridjorkaeff midfielder, FRA
@LuisFigo midfielder, POR
@sneijder101010 midfielder, NED
@fguarin13 midfielder, COL
@Chino_Recoba20 forward, URU
@bambam9oficial forward, CHI
@A10imperador forward, BRA
@setoo9 forward, CAM
@FundacionMilito forward, ARG
P.S. So far, socially speaking, the 2000s' Inter IX would be:
Julio Cesar—Zanetti, Cordoba, Materazzi, Burdisso, Chivu—Guarín, Sneijder—Eto'o, Milito, Adriano.
#UEFA: 2018 Inter returns to its natural habitat that is the European Cup of the Champions Clubs, Inter won three times right now (1964, 1965, 2010), and today awarded through the UEFA Champions League. But exactly 20 years ago, Inter were winning the third Uefa Cup (1991, 1994, 1998) at the end of a tough six-round competition. During all those final games the goals were scored by Matthaeus, Berti (two), Jonk, Zamorano, Zanetti e Ronaldo. Just to get you a clue.
#BUU: there are no excuses to be racist. A social-based campaign was launched by Inter in 2019. BUU stands for Brothers Universally United, NO to discrimination. Special applauses to Jair, Paul, Aaron, Okan, Mohamed, Obafemi, Mario, Mariga...
#Inter110: black and blue waves from the pitch to fond memories of millions of fans since March 9th, 1908.
Happy Birthday Internazionale Football Club Milano!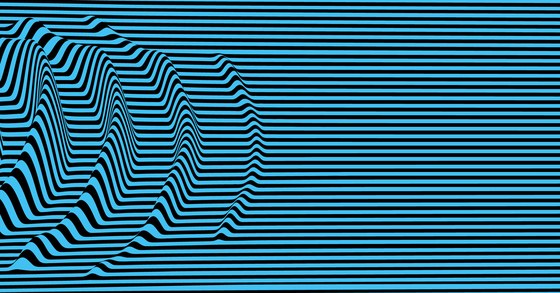 ©2018-2020 Roberto Dondi. DMLR.ORG(sm) is a non-profit website. The contents provided on www.dmlr.org are allowed to be copied and published elsewhere. Permission of the author is not required but a free link to this page will be appreciated.


• InterPower (banners) • k®ea'ti:v • DonRo • donro@dmlr.org •
• Published on MARCH '18. Last updated APRIL '20.