TOP WEBSITES
The 'Casa Colombina' stories and characters are freely originated by "Cien Años de Soledad" by Gabriel García Márquez

BusinessCol
Negociemos con Colombia!
Miss Chiquita
United Fruit Company
Familia Cafetera
Parque Nacional del Café
Transparency
Global Corruption Index

---
CONTACT

Roberto Dondi
Word processing, html programming and the ropes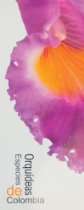 Adelante por Orquideas de Colombia...

---
TOP4 issues
by nickname


12
Album
Bra
Double-O
Eye
Excel
Family
Flash
Gold
P.I.M.P.
S.O.S.
Sur
Tour

Casa Colombina
or ...Now For Something Completely Different
(INTRO) Columbus Day. The cartel announced the foundation of the first legal holiday in the country, since the coalition between Conservatives and Liberal parties intended to promote such initiatives of mutual interest.
1492 Columbus (a.k.a. Cristóbal Colón) discovered the New World but he didn't think that for being a pioneer the Caribe was worth as well as the Indias or Japan. After four sail expeditions as wide as a region from Cuba to Orinoco, he kept on ignoring the discovery of America!
The realistic output of that event belongs to the mankind history, especially to the homeless elderly —and virtually to los desechables.
To confirm this theory a group of young people are going to get into a nursing home called "Casa Colombina" where some original stories will be recorded during the short time of visiting... You will wonder about the brightness of many hundred-year-old men and women, one of them will be the guide inside the Casa. His family name is Buendía. Why just him?
«Hoc est simplicissimum» he answers «because I went bananas two centuries before you!»
---
TRUE STORIES (VIVENCIAS)
At 'Casa Colombina' the visitors can't distinguish the permanent voicing in the background until they are paying attention to that for real, when the voices begin flowing to one's ears a bit louder than the average thinking production by a small community, the first proof of that vocal messaging coming from the people going around the madhouse everywhere without talking one to another but rather telling themselves rare pieces of true stories of personal misfortunes that someone could casually listen to or record as quick as possible --depending on the interest in true stories and tools available-- because just now Greta is saying she is confined at an asylum after her loose husband left her or she lost him so that she shouldn't be expecting a "good morning" or a "Greta how are you" from the other relatives, the voice is registered just in time while Adela beside them seems sick and tired since she only wants to avoid being a weight for her siblings who have been considering Adela the smartest one in the family from the day after they started living together along with a promise to be coinjoined beyond reason, nevertheless the life is a bitch and the promise they made was not memorized or respected, nobody could say, but even Ana is close to tears saying through her own talking way by gestures that she doesn't know exactly who is the other woman living inside the same room Ana was trapped in, maybe this person is her mother even though she appears not too much pretending as her parents look to her in infancy, so Ana is confused by that presence and rather would like to sleep with a man unlike other women hosted in there, animated barely by playing cards together, the acknowledgement of this life as a risk game and the important thing's coming and going to the dinner room so the night will pass quiet or calm and the brand new day who knows, but then opening unknown doors is always such a surprise as the life of Marta, the Mamá Grande, who is not a guest, she is really working for the elderly and at the same time she could be a person as fragile as the old people she looks after since her family name gave Marta a long range of problems so that she left her town plagued by the cartel's violence to emigrate in Europe for the opportunity of a lifetime, that's enough to get back honored with a social matter degree gotten by an intensive course, now Marta is pushing the wheelchair occupied by Rosario, so called by her birthplace, the sole human being inside those white walls who is not embarassed while she is eating with fork and knife at the table, to boot the sole person knowing when it is important to serve the red wine and besides which plate meets the fresh white, and what shape of glass suits to serve it, even if she is strictly teetotal, all that knowledge not truly wide but enough to be in a single room plus service, that is both a privilege and a cause of some rumors just like the adventures of Trinidad, the protégé of the President and the first woman after the first lady, whose tycoon or dictator everyone would guess but hopefully Trinidad is showing with pleasure the picture of herself and the president during the winning campaign when the promises flow like a wild river, including to build public residences for those too ill to care for themselves, and all seemed so fine for her until the President went bananas or at least Trinidad is believing so under the actual influence by Ursula and her political engagement she is devolving to all poors in the hope of talking of real issues the cable television (owned by the President) still ignores, just listen to the revelation Ursula makes directly to the microphone, the President is retired until the next election year that will be an unlucky one being numbered 13, meanwhile that insane of her cousin Sofia the beautiful tried refeer and, out of pocket for the very first time, sent Ursula a letter to announce she is looking for a honest care-giver in order to remain at home forever (she is just 65), and painfully she admits her son is focusing on his career at best and he's not present as she would like him, in any case the money is guaranteed by a business man and provider so Sofia will be able to hold her habits and independence differently from Ursula who is afflicted by the loneliness and 28 years are a long period if you consider she has kept always shut the baggage she used for bringing her things to the asylum from a central republic, where at the time of passing through the border she met Jéssica, a niña mal who decided to follow her to the nursing home, a strange but true decision because she plays guitar and wears like a rock star to entertain the people coming down there at saturday night, while the rest of the week Jéssica is devoted to San Juan, just imagine her double behavior that is in fact a normal condition of the mind since borderline personality belongs to modern insanity and many persons are of this innate gender...
«This is not true» they all have been interrupted by a voice over from the stage, «when I did enter Casa Colombina I was single not double!»

---

Exit Poll. If you were 80 what identity would you like to assume in order to face better your old age? [or send your email here]

»INTERNETIZANDO (AQUÍ Y AHORA!)«
Banana Republic is a small nation dependent on one crop or the influx of foreign capital.
For marketers this term could be reduced to a today global brand.
Aquí y ahora puede ser un estado de locura!
www.businesscol.com
Negociemos con Colombia!

www.parquenacionaldelcafe.com
Café de Colombia

www.chiquita.com
United fruit company

www.betancourt.info
Ingrid Betancourt

www.colsiba.org
Sindicatos bananeros y agroindustriales

www.transparency.org
Transparencia por Latin-America

www.think-venezuela.com
Repùblica Bolivariana

www.ecuadorexplorer.com
From sucre to dólarcito

www.domori.com
Cacao culture

www.missvenezuela.com
National beauty pageant

www.sco.org.co
Sociedad Colombiana de Orquideología

www.upr.edu
Juventud rebelde
NOTICIAS Y EVENTOS
— 'The Kindnapping of Ingrid Betancourt' is the story of a Colombian presidential candidate held hostage by the guerrillas and her family's desperate quest to free her and keep her campaign alive (May 26, 2002).
— The United Fruit Company was listed on New Yors Stock Exchange in 1903. United Fruit perfected an unbroken string of wireless communication from the United States to South America. They were the first company to bring this new technology to the tropics so taht the ships at sea could communicate vital information with Company locations in Latin America.
1944 the Company introduced the name and the Miss Chiquita character. Three years later "Chiquita" was registered as a trademark in U.S.
— Todo niño menor a 90 cm. entra gratis al Parque Nacional del Café y disfruta gratis de Rueda Panorámica!
— Transaprency.org --the global coalition against corruption-- is publishing online a 'Corruption Index' for every country... from which the following data have been selected:
>3 for Venezuela (3.1) - Jamaica, Panama (3.3) - Colombia, El Salavador, Peru (3.4)
<3 for Nicaragua (2.5) - Dominican R., Honduras (2.6) - Ecuador, Guatemala (2.7) - Bolivia (2.8)
to compare to North American countries: Canada (8.7), U.S.A. (7.1), Mexico (3.0) and... Italy (3.9).
More the 'Global Corruption Barometer' is answering the question: "in the past three years, how has the level of corruption in this country changed?" and this is a interesting excerpt of the outcome
Colombia = 20% decreased / 24% same / 56% increased
Venezuela = 7% decreased / 7% same / 86% increased
(Italy = 5% decreased / 30% same / 65% increased).
— Elisabath Ungar Bleier founded Congrejo Visible, the first Colombian watchdog to follow Congress.
— The Hacienda San José plantation is located in the Paria peninsula of Venezuela, the first part of the American continent on which Cristopher Colombus set foot on August 1, 1498 (third voyage).
— During the last 50 years Venezuela has won more international beauty contests than any other country worldwide! The syndrome of el concurso de beltad allowed a former Miss World to be candidate for the presidential rule, while the most profitable industry of South America is probably represented by the plastic surgery based in Caracas.
— ...students here worry that the new fiscal realities will restrict who can attend... recent protests at the University of Puerto Rico over an $800 student fee have resulted in scores of arrests and injuries... some students are rethinking their protest approach... (2011).


CARRERAS (N ↔ S)
[Up/Down: press Up/Down keys to select the patterns of this game before to start it]
The question comes out naturally: where have the men of the home gone?
Buendía points out a secret window from which the young people watch the go-ahead garden, an open space for male guests. The young visitors go out to the orchid garden, called Macondo, because they would like to know exactly from their words something about the days of wild...
— «I'm very busy thanks to the production of little golden fish» Álvaro has lost any contact with the reality of economy. He only wants to make and sell little golden fish he brings to the local market from which he used to return charged of change as small as bolivar or sucre...
— «I'm waiting my funeral to cross» Rodrigo says from the gate, wearing a Panama hat. The nature had provided him with a colonial liver which once allowed to eat a huge bowl of eighty-two iguana eggs. He's suffering of Boterismo.
— Jacobo doesn't speak to strangers even though as a former tutor he could teach how much the informal economy has been thriving on that region. Nearly he can't cope on his own since the dates were confused and deadlines blended... Now the days seem to resemble each other closely.
— Solo don't talk anymore since he got out of his skull because of Remedios, whose legendary beauty was told about all over the swamp. She wasn't careful of him even if he wore as a prince offering a yellow rose at the church service... «My name is no one» were the last words Solo pronounced before he entered the home.
— 'Captain Red' discovered the fossil of a Spanish galley on the sierra when he was a young treasure hunter. Now he's telling to the visitors a German film maker wanted to resume the rest of that boat but he refused to guide him and come back to the Infierno Verde. When some guaqueros found the Ciudad Perdida not far from the site he had been 75 years before, Captain Red only said «The things have got their own life, we have only to wake up their soul...»
— José Arcadio would be 200 years old. After the first symptom of lacking in memory, he began signing the things by their actual name, so it was enough to read the inscription and remember everything... both indoor (eg. door, wall, bed, watch) and outdoor (eg. cow, goat, pig, cock, tree). To fight against the memory loss of almost all friends, he decided to write furthermore the function of the things and the placard he wrote for the cow was as long as this explanation: 'This is the cow and has to be milked every morning to produce the milk and the milk has to be boiled and added to the coffee in order to get the white coffee'. This experience ended up when he later forgot writing properly, sign of an instrumental memory degrade. Next he would like to invent the memory machine!
— Fernando had his twentieth birthday without knowing to read and write. His primary occupation was based on the fighting cocks and he went rich thanks to an infinite range of wins until he became a century old. Here is in charge of the library and his purpose is to collect 15,000 books just like the illegitimate son of Columbus did!
— Finally Aureliano. He's close to be a blind man because of the cataract disease. For the local people he's always the best man who fight alongside with Simón Bolívar and all the revolutionaries coming before and after him. Aureliano manages the Macondo garden and he's the one man able to distinguish among the 3,000 types of different orquídeas native of this region. Don't you smell the sense of history?
(«It's such a bother to leave Macondo» shout the students...)


CALLES (E ↔ W)
[Left/Right: press Left/Right keys to select the level (L) and the speed (R) of this game before to start it]
Ramiro is not an elderly person like all the other. He remembers very well facts happened just 25 years ago, especially talking of Ciudad Don Bosco as the one place street people felt safe... He asserts that "my house as to be as white as a dove, but those crazy strangers are dirtying it by colors all the time". It's useless contradicting him, so don't laugh at him!
«Freedom is therapeutic... and it's not a statue» says doctor Guevara to the young visitors leaving Casa Colombina. His project of mental health supports fragile people needing professional care or supervision.
So they get at the exit of the institution through secure streets with historical names...
— Quesada (Gonzalo J. de) was used to remember at random the Magdalena river, the Chibcha tribes, Nueva Granada, and his brother Hernán. He maintained that he founded Santa Fé de Bogotá in 1538 and for this reason he was considered a curious child but 'out as a balcony'!
— Belalcazar (Sebastián Moyano de) liked to tell about Popayán and the legend of Eldorado... nobody believed his stories basically redundant on gold and silver raiders! Before your disbelief the guide will start singing "Ay Velazquez no te había tomado nunca..."
— Rodrigo (da Triana), already repetitive strain injured, was insisting to live up a mainmast in the plain country because he wanted to sight the coast of San Salvador before the other sailors navigating on the Pinta. He suffered of senile insomnia, but he'd justified himself as a good disciple to the Savior.
— Alonso (Martino) was always at the point of leaving the greatest mission... desiring to swipe the glory of his commander. Like all the mariners of that mission, he was obsessed with the idea of finding the gold. He became a total wandering and uncontrolled he finally did succeed in distributing bootleg maps of the new world.
— Bobadilla (Francisco de) was a faker since he let Columbus arrested... he was probably acting by envy... and repeated only the sentence: "Famous people just love being pampered". He retained the real motivation but at his end didn't keep back urine and feces.


(OUTRO) From those days of wild, on every country of Caribe and Latin America, there is a marketplace where European merchants trade their branded poducts in change of precious commodities...
One Hundred Years Of Solitude. The 'Casa Colombina' stories and characters are freely originated by "Cien Años de Soledad" by Gabriel García Márquez. (SIGNED DONRO@DMLR.ORG).