TOP WEBSITES
"If a student of marketing wanted to know how marketing works out..."

GULF OIL
One mile at a time!
BIC
The ink got colors
PIRELLI
Industrial heritage
MOTOROLA
Hello Moto!

---
CONTACT

Roberto Dondi
Word processing, html programming and the ropes
DMLR B-side
a weekly blog

---
META MARKETING
issues by nickname


Album
Banana
Chuan
Gold
S.O.S.
Sur
TLV

Lovemarks
("Some Brands I ♥")
(INTRO) What would they have in common a Lombard engineer, a Pittsburgh banker, a French inventor, or an Illinois phone company? They have got brains! They all were founders of companies whose brands have tracked the business history from the first industrial age until to the raise of the wireless and digital economy. What here reunites them, intertwining with this marketing review, is the list of my favourite brands. Those brands have entered the collectve imaginery as well my consumer life, for they stand for ♥MARKS on this chapter of the marketing history.
A brand represents the teasing image of a business: according to the pop culture it's meaning to the customers well-being or at least freedom of choice. The industrial matters and technologies are not included in that image but they are really important to realize the progress behind the brand. Only the history of the entrepreuners could allow to think much of a single ♥MARK and grab the incentive in depth one loves the subject of marketing. If you couldn't succumb to an irrational passion, here you shall learn how much logical a ♥MARK affair is.
---
#GULF [oil]


If a student of marketing wanted to know how marketing works out, I would suggest her/him to start from the case study of an American brand, #Gulf (Oil Company), by reading it into the minimal details. That brand's fortune and misfortune—as well as its revival—condense all the possible interactions between history and industry, distributors and consumers, research and marketing. All that intertwined under the petroleum business. Gulf is important as a self-centered brand too, since I've already written about, not occasionally it pops up from the no. 50/2 issue of DMLR*News Gold edition. In the 1970s Gulf was for me an ideal brand associated to the racing cars driven by Pedro Rodriguez, winner of the Le Mans 24 Hours (1968 on Ford) and then a Porsche leading driver with the John Weir Automotive Team. As a ten-year-old I wasn't a consumer of fuel so Gulf represented just an orange-colored disc painted on light blue, fast and furious, prototype cars. When in 1978 I had a driving license and could drive my own car, Gulf was going to leave its position as one of the major oil company, for this brand progressively abandoned the markets of gasoline in Europe and soon the service stations were branded with Q8. Here I can't tell all the industrial and financial developments occurred to the Gulf oil company, I just say "put importance into the history (yes, Kuwait matters)".



Meanwhile that Ford-and-Porsche-mediated fame of the brand has been sufficient to be remembered so much to the point that in recent years Gulf has rebuilt a part of that notorious appeal, even tough limited to some precise countries, for example not to Italy. The survival of this maimed brand, despite the end of the original oil company, has been made possible for the autonomous strength any brand can establish thanks to its familiarity among the consumers, or respectability in marketing terms. Nowadays Gulf benefit from a different marketing approach by the brand licensing company, a true "new economy" business. A revenge too.
PS. The Gulf war occurred thirty years ago. It doesn't affect the facts strictly reported here but anyone could think otherwise.

#BIC [ballpoint pen]


First synonymous with ballpoint pen to many people around the world, #Bic is still a global brand, whose plusses are low in price and reliable writing. During the years this French business has diversified its production but always respectful of its own 'philosophy' and kept on manufacturing humble but essential products, i.e. razor and lighter as cheap as ready-to-use-and-throw-away. But for me the pen is mightier than sword, indeed I prefer putting Bic on paper.



Have you ever consumed all of the Bic pen before someone stole it? Have you ever felt regret about a lost bic? Say NO. On the contrary, if you call it 'biro' there is a valid motive—Noblesse Oblige!
The story so far. Almost a commodity if you think of your bic comparing it with other classic writing pens. Don't let me be misunderstood yet because I remember—once upon a time—when I had bought a gift for my godchild in order to introduce him to the drawing. Fine, I had choosen for him a 12-piece coloring crayons box marked Bic Kids Evolution. It's a triangular wood-free pencil that offers great performance despite the irregular use made of a pencil by the children. That is ultra resistant, easy grip and last but not least no splinters from a piece of colored material that could usually end up in the mouth of a kid. Good choice? Say YES, Dad!
From parents to kids, that's the way a brand's positivity goes on.
PS. Excerpt from the written piece I previously sent to www.lovemarks.com and on-line issued by its editor.



#MOTOROLA [smartphones]


Hello Moto! Let's get started. It's always funny to uncover something about your brand new phone and its features. And will I be up to it? This one is a #Motorola (g7). Since the smartphone market has suffered a blend—while some marketing experts say it went saturated—the competition among the leading brands has been focusing on hi-tech development of these products. Now the smartphone technology enabled to disappear lost in our photos, movies, music, games every time we want. "Somebody's not happy?"
Before this last one three more Motorola devices came through to me in the earlier 20 years, so there is a brand continuum going from 1998 until now. The previous products were in order of appearance: Motorola 8700, Moto EX300, Moto E.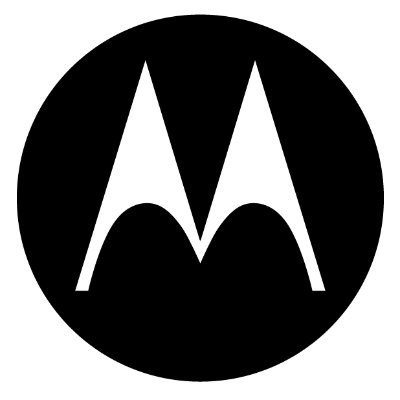 This loyalty to the stylized M made me get through very tough moments in life, as the loyal consumers likes usually to write. The first mobile phone was simply a GPS useful to voice call or send some early messages. In the 1990's one could bring the portable phone only inside a spacious pocket or fixed on a belt like a colt! Those years that Motorola cellular would have listen to a lot of conversations while I was seeking, finding or leaving a job in a distorted rat race for human resources.
In 2011 I could redeem thanks to a 89-euro little Moto as high as 10,6 cm for a 2,8" display. "Snap and share life as it happens" reads the leaflet. The Internet had erupted into your cell phone. High speed download and easy to use touch screen with simple user interface. But the ultimate social upgrade was to find what you want with Google. The toy resulted so fine because it was highly intriguing and very limited at the same time. Really easy to get lost. Through the MotoEX300 I started writing onto the social media, Twitter above all (November 2012).
Five years later Moto E was built to keep up with me—text from the Motorola official guide. The screen was 4,5", swipe it left or right to see more pages, then search by typing or speak for a voice search cuz the phone can hear me for real! Powered by Android this 112,70-euro Moto phone plugged definetely into the social media, Instagram and Linkedin. A generation of mobile phones that meant to relegate the voice calls at the bottom if compared to the time passed over with Chrome, Gmail, Google Play and many other apps. Thus the warning: while driving ALWAYS keep your eyes on the road! They really seemed to smart up people when they are using them almost everywhere. Maybe the smartphone smart me a little up. Moreover the photography grew important from that third M device. I like to shot me in curious poses of obvious decadence or picture my favorite dishes as a self-made cook. Many pictures I've taken by the smart phone have been published on Twitter.com/donro59—an exhibition of plain selfishness or true feelings?

PS. Keep your mobile device and its accessories away from small chldren and animals.

#PIRELLI [tires]


Why is #Pirelli a ♥mark for me? Probably, because of its being associated to the so called Italian industrial miracle that had been following the World War II. Baby boomers (as I am) know very well the correspondance between birth rate and economic prosperity. Then my father was actually a blue collar engaged in the automotive industry and in the 60's the rule one-car-for-every-family was really like bread and butter. In addition my primary toys are models of racing cars and for some time I stomped on the go-kart powered by pedal. That kid has gone forever but a day-by-day driver is always on the road. He's been transporting women to parties, friends to venues, and children to school.



I have become anyway a great regular driver, the kind you find in a classic race of endurance such as the 24 Hours of LeMans (just where the cars went into the myth). No crush experienced in 40 years of driving under rain, snow, heat, or fog. Let me say: maybe the fortune helps the excellent ones! And a skilled driver always prefers to lead the car equipped with Pirelli tires, because "power is nothing without control!" The long P stands for patience too: oh driver, be patient... This thought belongs to all passengers even though they don't say a word about the rubber train under them. Now you know how we have been going steady for sure.

PS. Excerpt from the written piece I previously sent to www.lovemarks.com and on-line issued by its editor.


(OUTRO) Some stories had been rather old. So you are learning that memories could be very long in marketing affairs. In the last year I have bought two-piece clusters of Cristal Shine Bic since I'm writing a lot and just with golden or silvered ballpoint pens. Every six month I'm going to alternate the seasonal tires on my car, so in winter I'm used to drive with Cinturato Pirelli. The gasoline I have got from the closest filling service is branded Q8 for 1986 this oil company took over the Gulf stations network in Italy. Moreover a few months ago I've changed the cell phone. That model is supposed to get already old compared to the newest Motorola, doesn't it? To be frank a ♥MARK follower acts like a solicitor and keeps on buying that brand unconditionally. Only when that passion has come to an end it could happen to exchange ♥MARKS with motherfucking brands! (SIGNED DONRO@DMLR.ORG).